Event From 2023-05-26 To 2023-05-28
3-day "maxi-trail" event in the south-west of France without time or pressure, change of scenery and guaranteed memories!
The wild beauty steeped in history of the Cathar country.
The long rolling tracks that get lost in the mountains and give the feeling of being at the end of the world.
The Cathare Moto Trail is the "maxi-trail" ride that guarantees an absolute change of scenery.
It is open to everyone, whatever your practice of offroad. If you have not yet dared to put your wheels elsewhere than on the asphalt, this is the opportunity to practice your hand, if on the other hand you are used to it, then it will be a magnificent ride and a memory in any case unforgettable.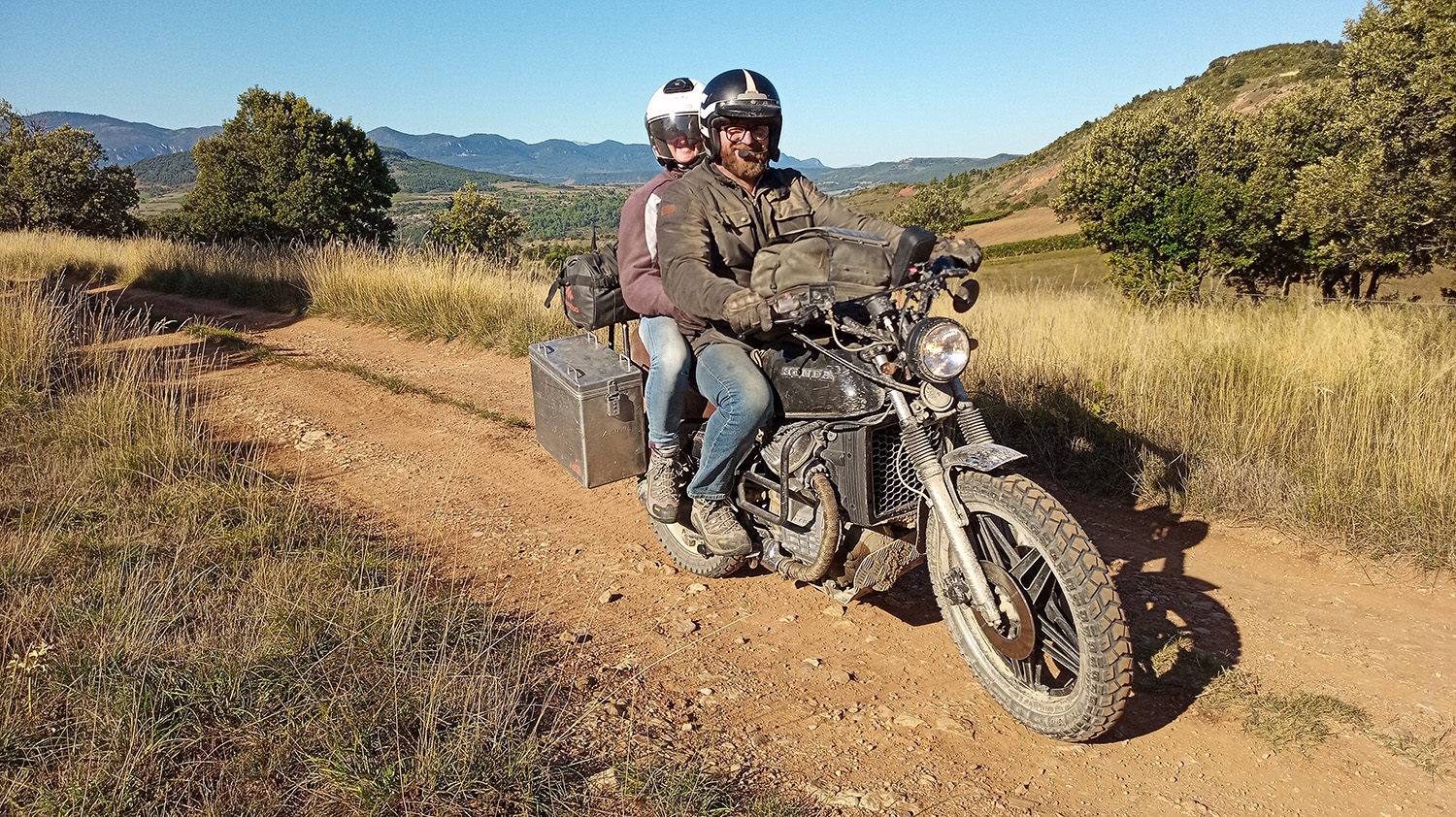 What type of motorcycle?
As long as they comply with national regulations and are particularly low-noise, all trail-type motorcycles and especially "maxi-trail" motorcycles lend themselves perfectly to the Cathare Moto Trail. No need for specific preparation except for the tires, which must have nipples or studs, and some recommended protections (guard bars, engine shoe, hand guards). Soft or hard luggage is not a disadvantage, the paths taken are wide enough.
Sidecars, "old grannies" and electric motorcycles are also quite adequate and welcome!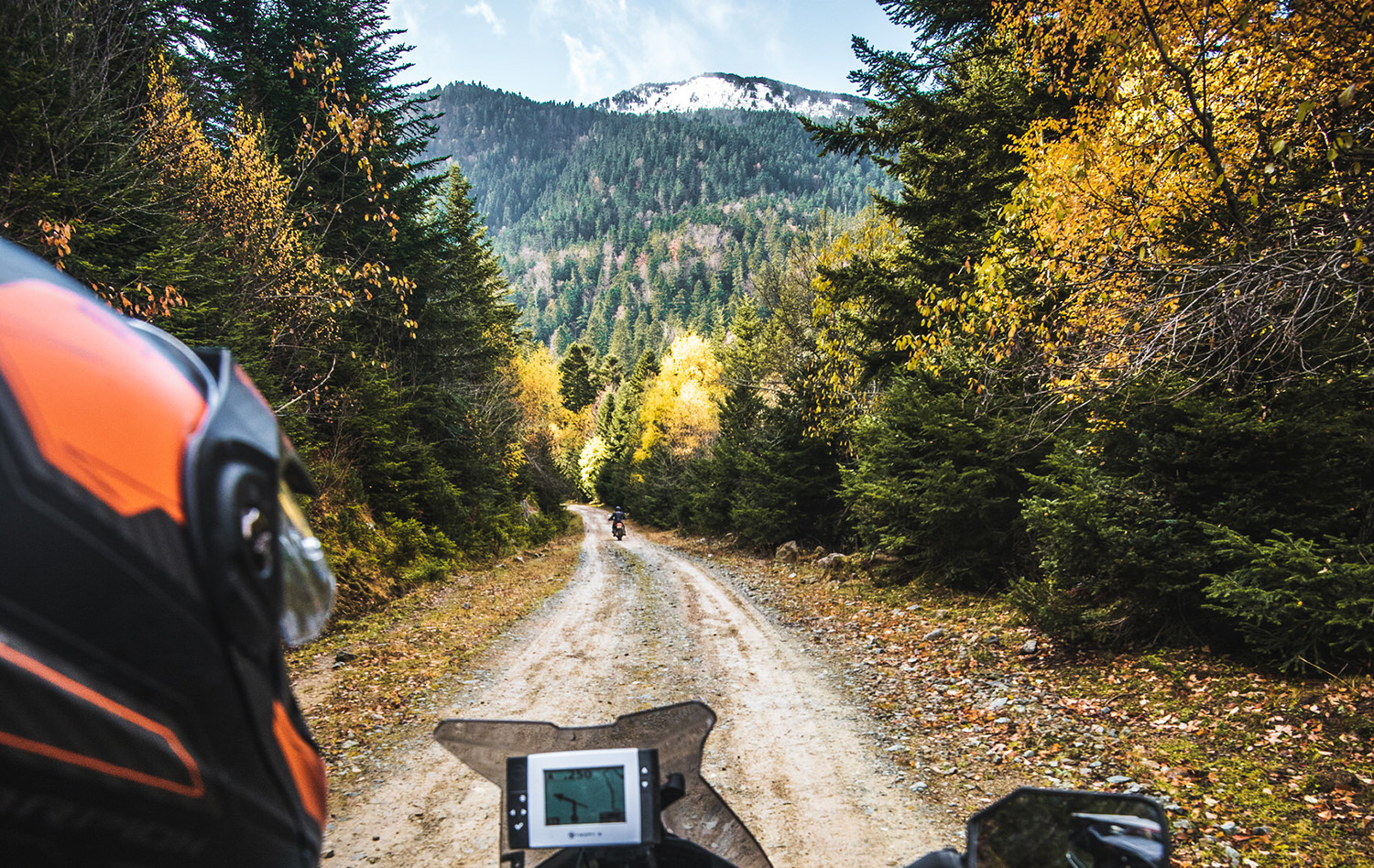 The course
3 routes are available:
- the "Extreme" course requiring some offroad experience
- the "Adventure" course to discover, which will take you on paths without technical difficulties
- a 100% asphalt route, reassuring, which allows a pleasant fallback solution in case of bad weather or fatigue.
One week before departure, we will send you the GPS tracks of the hike (in gpx, trb, and pdf). If you don't have a GPS, you can rent (during registration) a Tripy II GPS / electronic roadbook reader.
The course takes place on roads and paths open to traffic and is in no way a competition, by registering for the Cathare-Moto-Trail you agree to respect the Highway Code, the environment, local residents, as well than other users.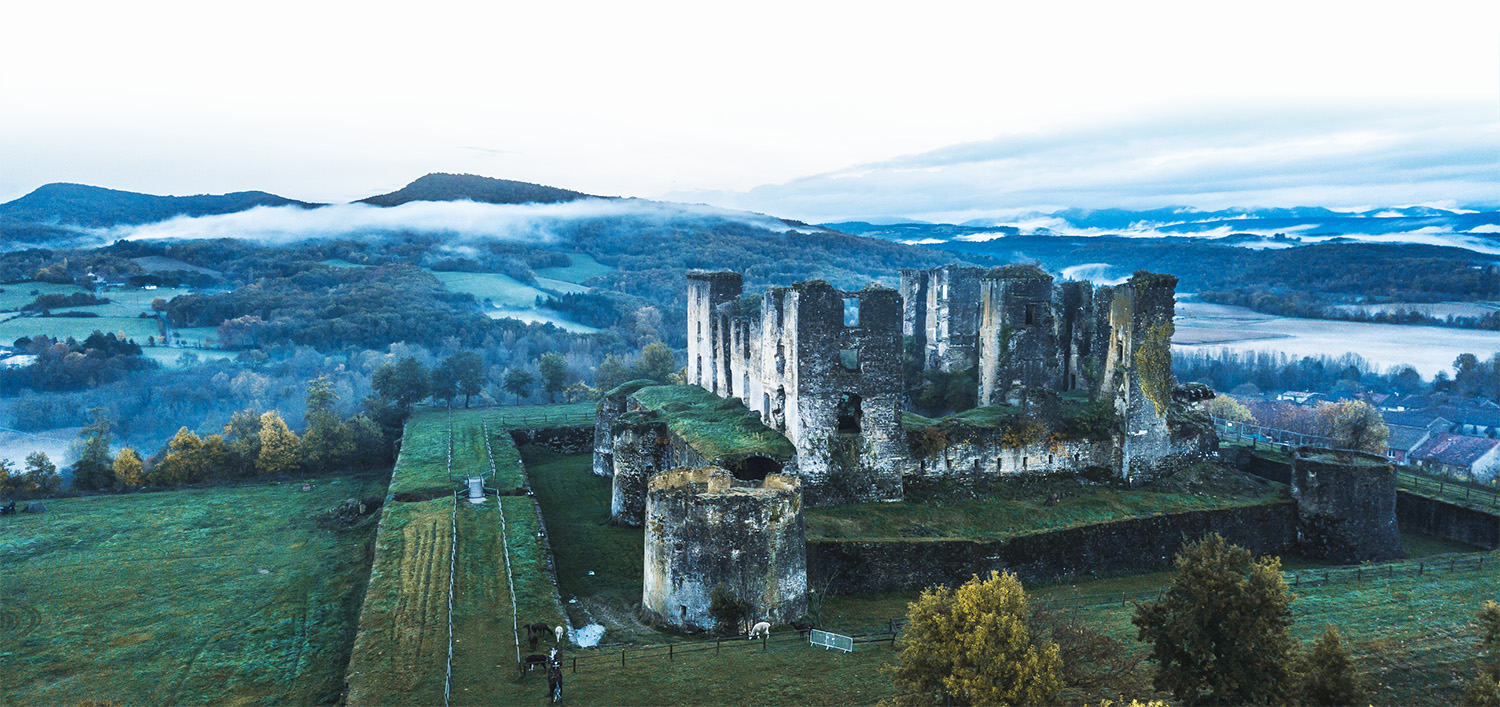 The bivouacs
We strive to offer you the perfect mix of adventure, accessibility, and a minimum of comfort. You will spend the night in the tent that you carry on your mount, in the bivouac space that we have concocted for you, with showers and toilets.
Dinners (excluding drinks) on Friday and Saturday, as well as breakfasts are planned and included in your registration. The final dinner on Sunday evening is optional depending on your return schedule. Only lunches are your responsibility, so you can progress at your own pace and have lunch whenever you want.
A list of tips along the route will be sent to you.
You are of course not forced to participate in the bivouac, and can choose to spend the night at the hotel (not included in the package). We will suggest some of them to you.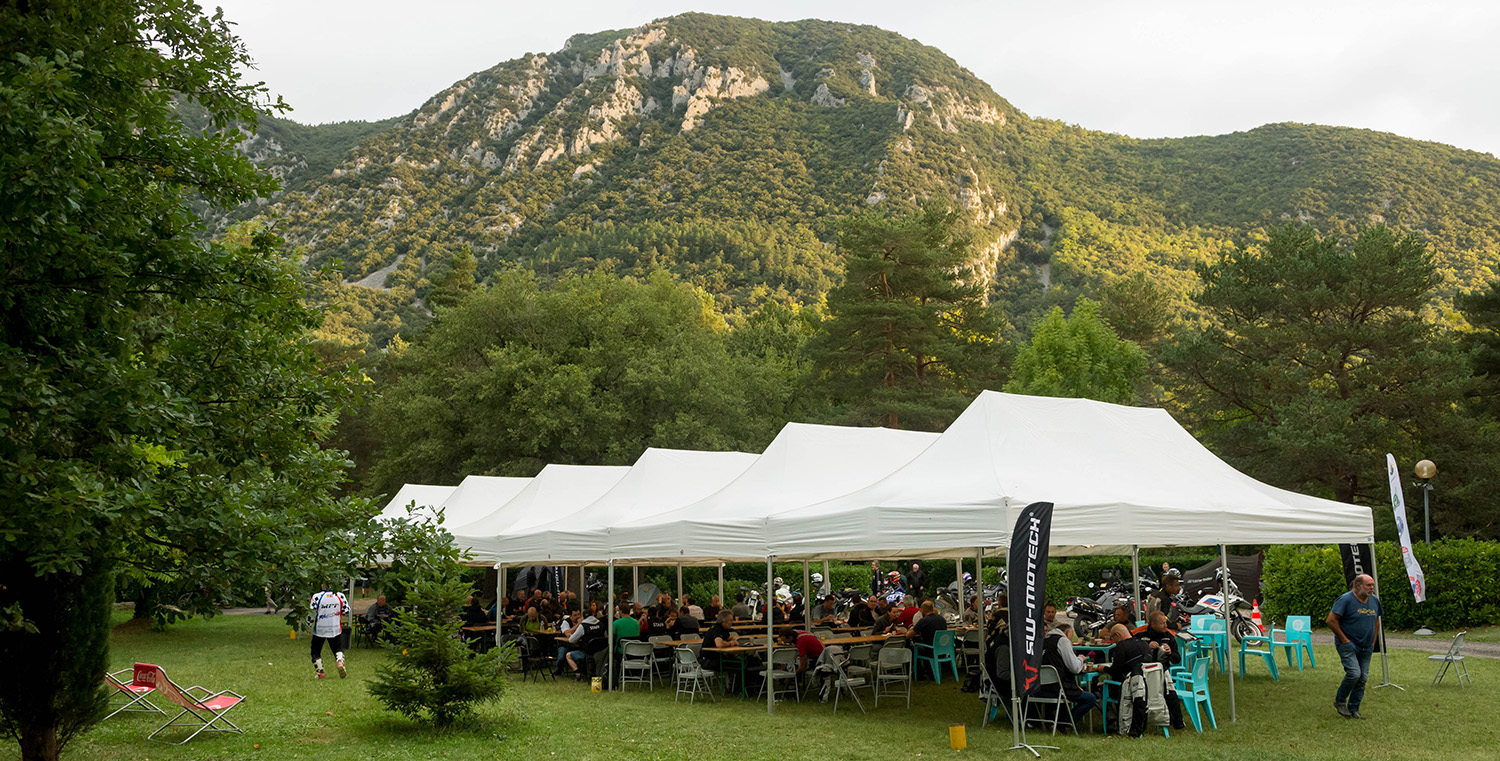 Official partners:

The Cathare Moto Trail 2023 is SOLD OUT!
You can register on WAITING LIST, if a place becomes available we will contact you.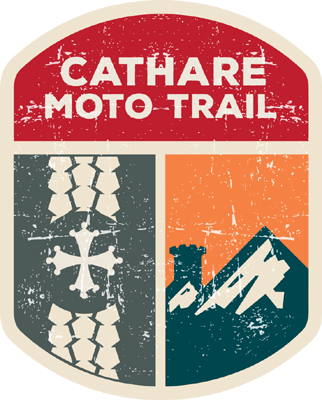 Rules / general conditions 2023 of the Cathare Moto Trail
The Cathare Moto Trail lasts 3 days. Only the 3-day pass is offered.
DATES for the next edition: May 26-28, 2023.
Opening of registrations: 02/12/2022 - 8:30 p.m.
Registration includes:
- tracks ("Extreme" / "Adventure" / road) in GPX, TRB and PDF formats
- access to the bivouac grounds
- access to sanitary facilities
- Welcome coffee on Friday morning
- Saturday and Sunday breakfasts
- Friday and Saturday dinners
- hundreds of souvenir photos
Options available:
- Tripy II GPS rental (€110 incl. tax)
- accompanying (or passenger) pass (135 € incl. tax)
- lunch picnic basket (€10 incl. tax / basket)
- luggage transport package (110 € incl. tax)
- final dinner on Sunday evening (20 € incl. tax)
To register :
- create your account and/or connect to our site (note: 1 pilot = 1 account = 1 registration)
- when registrations are open, complete the online form here
- validate and then secure your place at the event by making full payment of your commitment directly online by card, or WITHIN 10 DAYS by check or bank transfer.
After registration:
you will receive 3 emails:
- validation of registration after receipt of payment (automatic and almost immediate for online payment).
- a few weeks before D-Day the program and the first useful information, in particular meeting places and accommodation suggestions for non-campers.
- 7 days before D-Day the latest useful information as well as trace files.
Without news from us relating to this calendar, check in the "junk mail" (spam) of your mailbox and do not hesitate to contact us on contact@cocoricorando.fr.