Meet trails and maxi-trails in the heart of Burgundy, Cocoricorando style, through Burgundy countryside landscapes, for great memories!
There will be cylinders, pacifiers and good humor at this Cocoricorando event, aimed at all trail or maxi-trail owners, whatever their level. La Grande Vadrouille is a tourist walk, the state of mind is respectful and benevolent, sharing is essential between participants as well as with the people encountered (residents, other road users, etc.).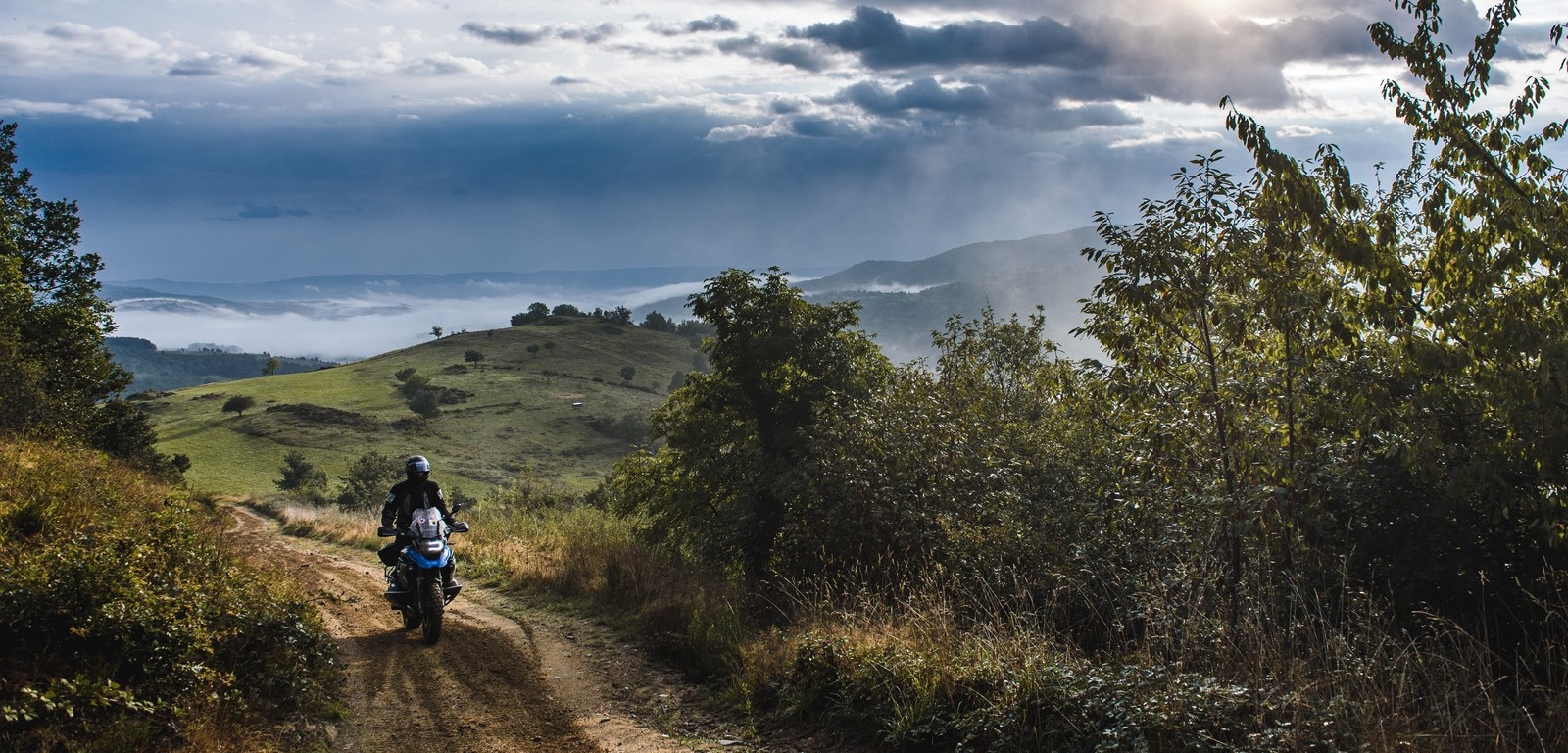 The program
The 2023 scenario will be a cloverleaf, the basic location and practical information will be communicated to registrants a few weeks before the event by email.
The appointment takes place on Friday morning between 7:30 and 8:30. You are welcomed by the staff, and you soak up the atmosphere with a little coffee. The start is given after the briefing at 8:30 am, in small groups of 5 or 6 motorcycles maximum. The stages are between 200 and 250 km long and will allow you to discover part of Burgundy.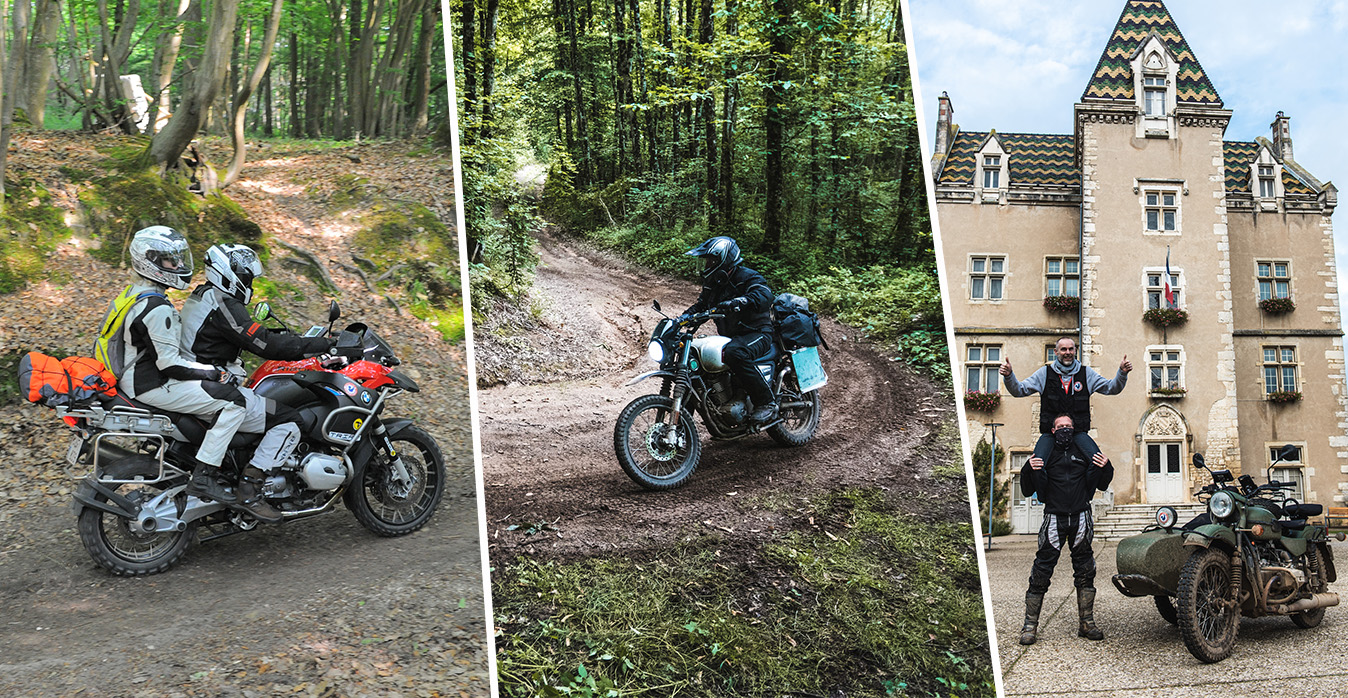 For all your logistics, equipment, tires, GPS, or other questions, do not hesitate to consult our FAQs, you will find many answers to your possible logistical questions there, or contact us at contact@cocoricorando.fr.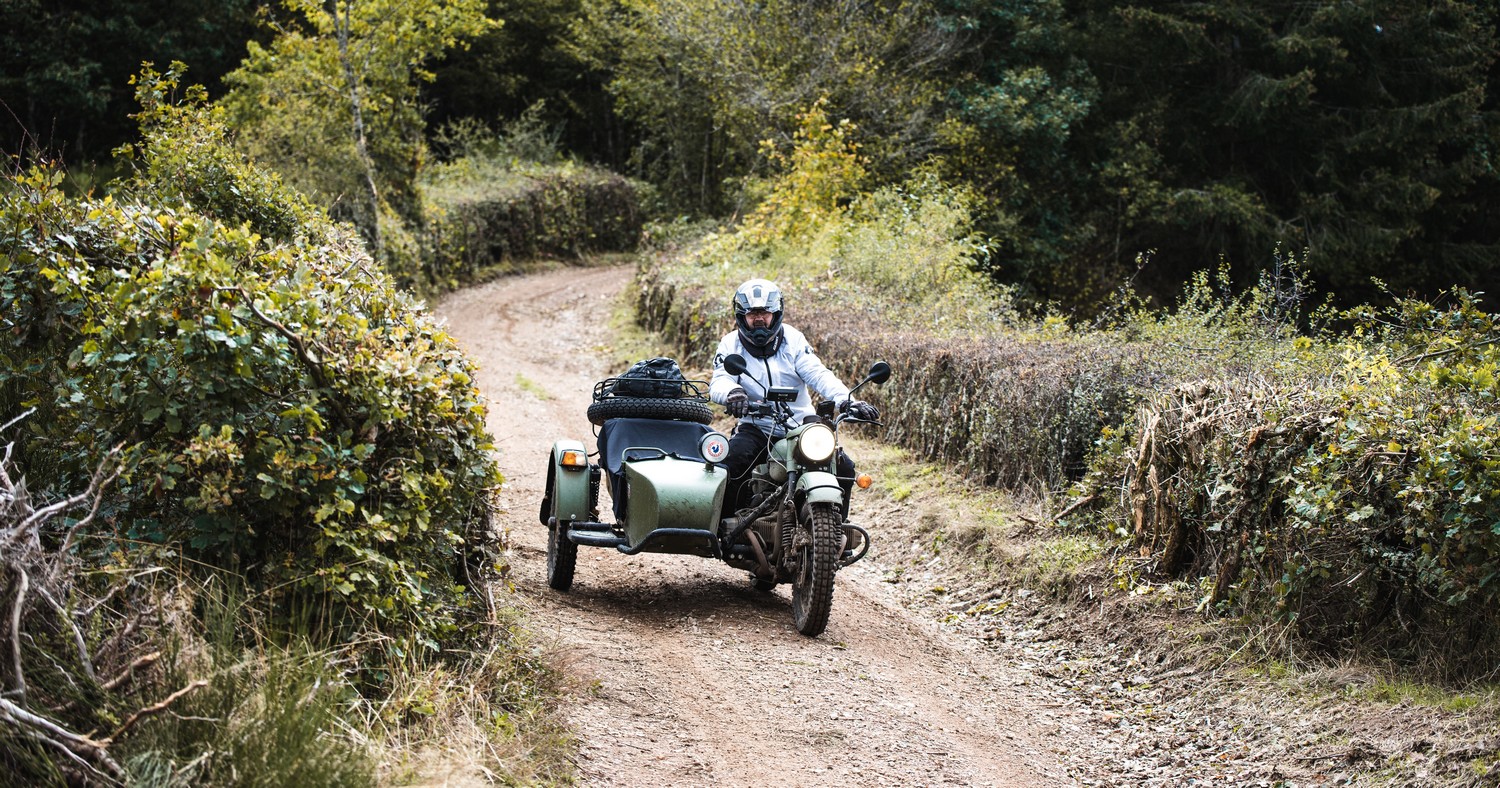 To eat and sleep
To redo the film of the day and offer more conviviality, dinners and breakfasts take place at the bivouac, on secure ground offering the necessary comfort (showers, toilets, GPS charging). Apart from water, drinks are not included and a refreshment bar is available. If you want a special diet just let us know after you register. Sleeping in your tent on the bivouac is however not obligatory: you can prefer to spend the night at the hotel or in a guesthouse (excluding registration). Lunches are your responsibility in order to progress at your own pace and give free rein to your desires.



The route, the logistics
he navigation is done by GPS, the tracks are sent a week before D-Day.
If you don't have a GPS, you can rent (during registration) a Tripy II GPS / electronic roadbook reader.
If this is a first in offroad, the "Adventure" route will allow you to discover this practice gradually on rolling tracks without difficulty. If you are already experienced in the field, then the "Extreme" route is for you, with some additional difficulties but nothing insurmountable. In any case, everyone is free to go from one to the other of these tracks and as many times as desired throughout the weekend.
Official partners:

La Grande Vadrouille lasts 3 days. Only the 3-day pass is offered.
DATES of the next edition: from June 30 to July 02, 2023.
Opening of registrations: 06/01/2023 - 8:30 p.m.
Registration includes:
- tracks ("Extreme" / "Adventure" / road) in GPX, TRB and PDF formats
- access to the bivouac grounds
- access to sanitary facilities
- Welcome coffee on Friday morning
- Saturday and Sunday breakfasts
- Friday and Saturday dinners
- hundreds of souvenir photos
Options available:
Tripy II GPS rental (€110 incl. tax)
- accompanying (or passenger) pass (135 € incl. tax)
- lunch picnic basket (€10 incl. tax / basket)
- final dinner on Sunday evening (20 € incl. tax)
To register :
- create your account and/or connect to our site (note: 1 pilot = 1 account = 1 registration)
- when registrations are open, complete the online form here
- validate and then secure your place at the event by making full payment of your commitment directly online by card, or WITHIN 10 DAYS by check or bank transfer.
After registration:
you will receive 3 emails:
- validation of registration after receipt of payment (automatic and almost immediate for online payment).
- a few weeks before D-Day the program and the first useful information, in particular meeting places and accommodation suggestions for non-campers.
- 7 days before D-Day the latest useful information as well as trace files.
Without news from us relating to this calendar, check in the "junk mail" (spam) of your mailbox and do not hesitate to contact us on contact@cocoricorando.fr.
Limit of inscription to 2023-06-18 midnight, or when the stock is empty
I have noticed that sending the online form alone does not constitute a booking of my place on the hike.
My place is reserved when my file is complete and validated by an email of the organization.
The number of places is limited, we recommend you not to delay in your approaches, first come, first served!