Event From 2024-05-24 To 2024-05-26
MOTORBIKE (or motorbike + bicycle) : 485,00 €
BICYCLE / eMTB : 295,00 €
3 days of conviviality, small tourist routes and rolling paths among vineyards, castles, rivers and other fortresses, in Touraine.
Event open to MOTORCYCLES (trails / maxi-trails / electric / sidecars) & BIKES (gravel / mountain bike / electric mountain bike) - Registration opens 2024: 08/12/2023 at 8:30 p.m.
Turning to cycling (gravel, mountain biking, mountain biking) in addition to motorbikes is a way for Cocoricorando to adopt a more eco-responsible approach and to offer its know-how to as many people as possible. If the marriage of the motorcycle and bicycle worlds is humanly surprising and enriching, it can only be appreciated on the bivouac: for greater comfort and safety, the Royale bike trails are very distinct from the motorcycle trails every day.

On bicycles, the Cocoricorando philosophy has been the same as on motorbikes for 10 years: pleasure, kindness, respect, conviviality and no competitive aspect!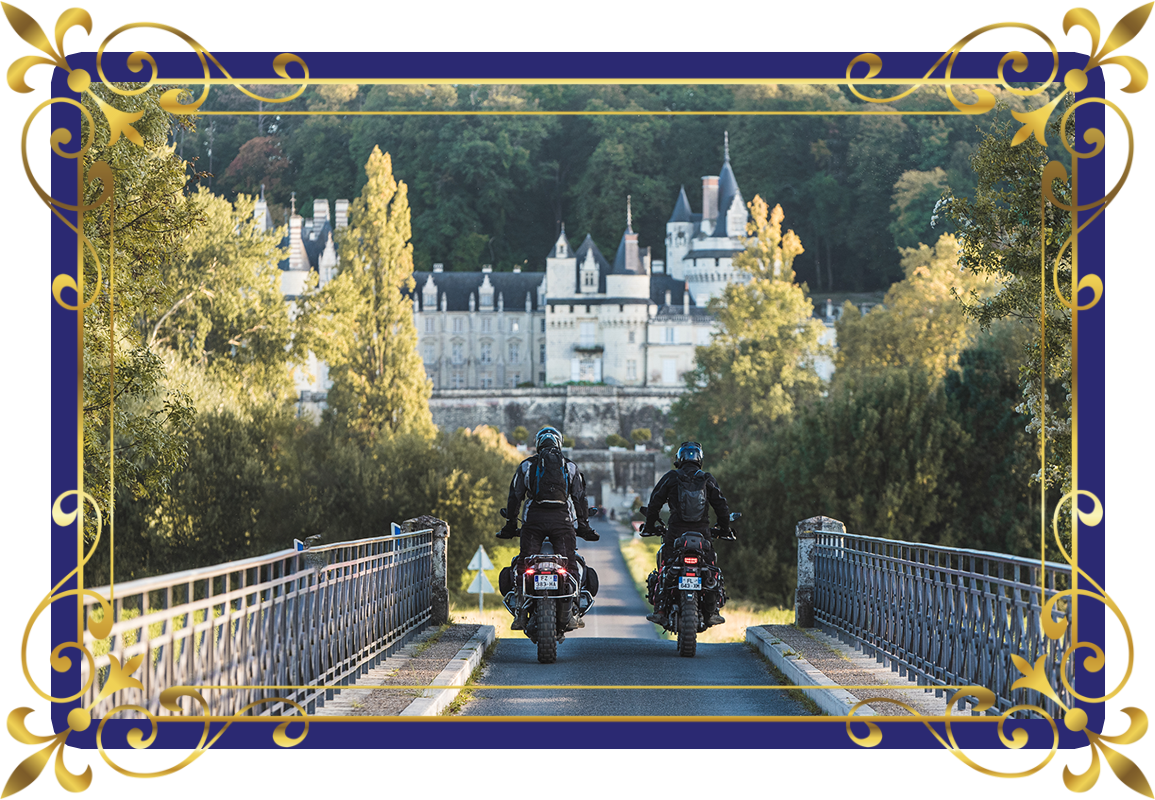 The Royale 2024 is a cloverleaf, in other words you stay based in the same place all weekend and can sit comfortably, whether you are in a tent, van, camper van, keeping your vehicles and trailers close to you. Breakfasts and dinners are taken under the organization's marquees and provided by our catering partner Chris&Co. Drinks are not included apart from water, a refreshment bar at reasonable prices is available.

The Cocoricorando staff is present and available all weekend to welcome you and pamper you.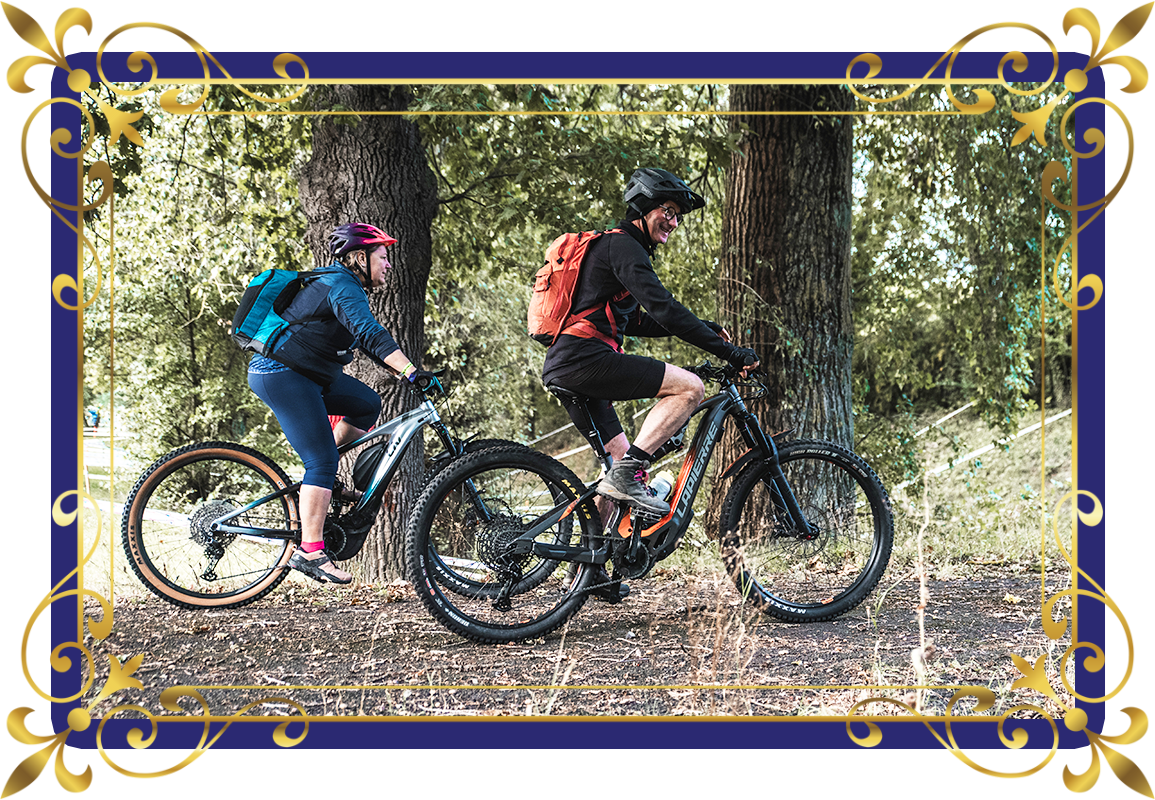 We strongly recommend arriving on site to settle in late Thursday afternoon. The event begins on Friday morning with the welcome breakfast from 7:00 a.m. followed by the general briefing at 8:30 a.m. Every day, departures are given following the morning briefing, regulated and organized separately between bicycles and motorcycles.
On a motorbike or by bicycle, if all goes well you have left for a good day of riding and are back at the bivouac at the end of the afternoon.

For what types of motorcycles?
Renowned for being the most rolling and accessible of offroad hikes, La Royale is open to all types of trails and "maxi-trails" and at all levels. Whether you are new to offroading or are experienced, the conviviality of this event will certainly leave you with lasting memories.
Motorcycles, which comply with the Regulations and are as quiet as possible, must be equipped with suitable tires. Equipment such as engine guard, crash bars and hand guards are recommended.
Sidecars, "old studs" and electric motorcycles are also welcome, as for the duo it is entirely possible with a minimum of offroad experience for the 2 protagonists.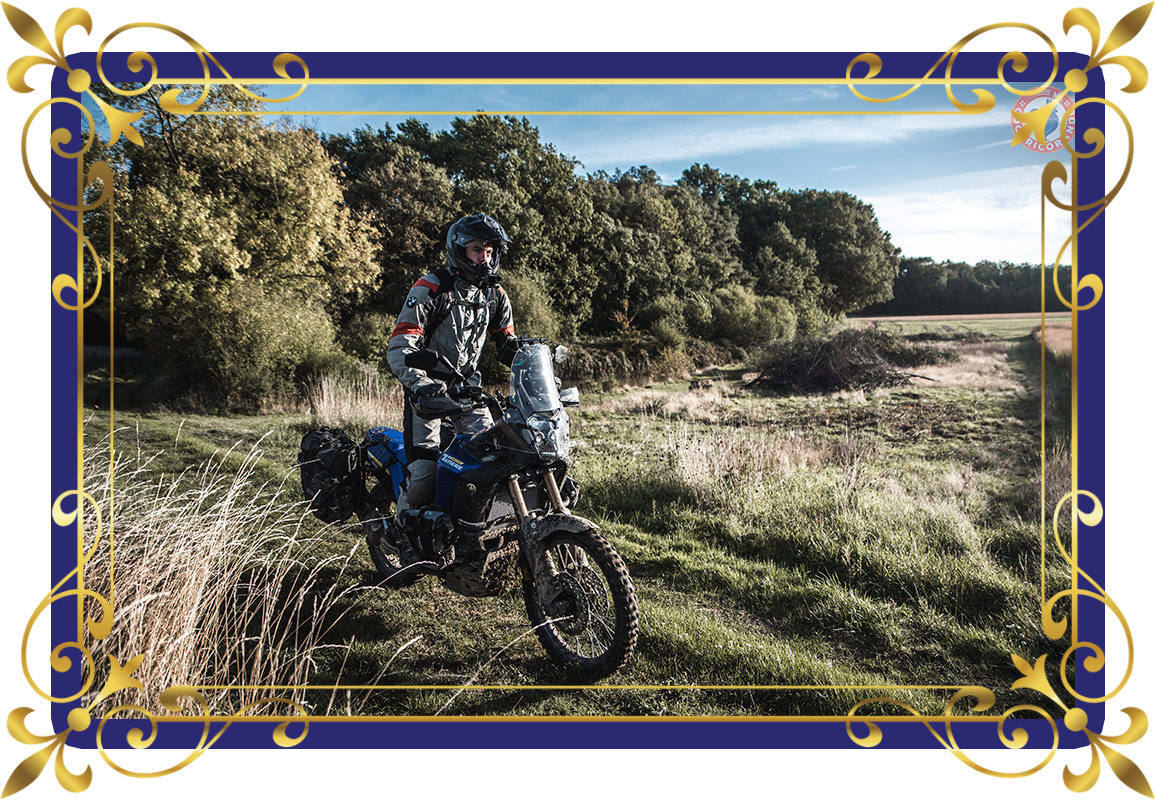 What does the course look like?
3 routes are offered: the "Extreme" route requiring a little offroad experience; the "Adventure" course to discover, which will take you along paths without technical difficulties; a reassuring 100% bitumen route, which provides a pleasant fallback solution in the event of bad weather or fatigue. The navigation is done using GPS, one week before departure we send you the GPS tracks of the hike (in gpx, trb, and pdf). If you do not have a GPS, you have the option of renting (during registration) a Tripy II GPS / electronic roadbook reader. You will ride on roads and paths open to traffic, registering for La Royale which is in no way a competition commits you to respecting the Highway Code, the environment, local residents, as well as other users.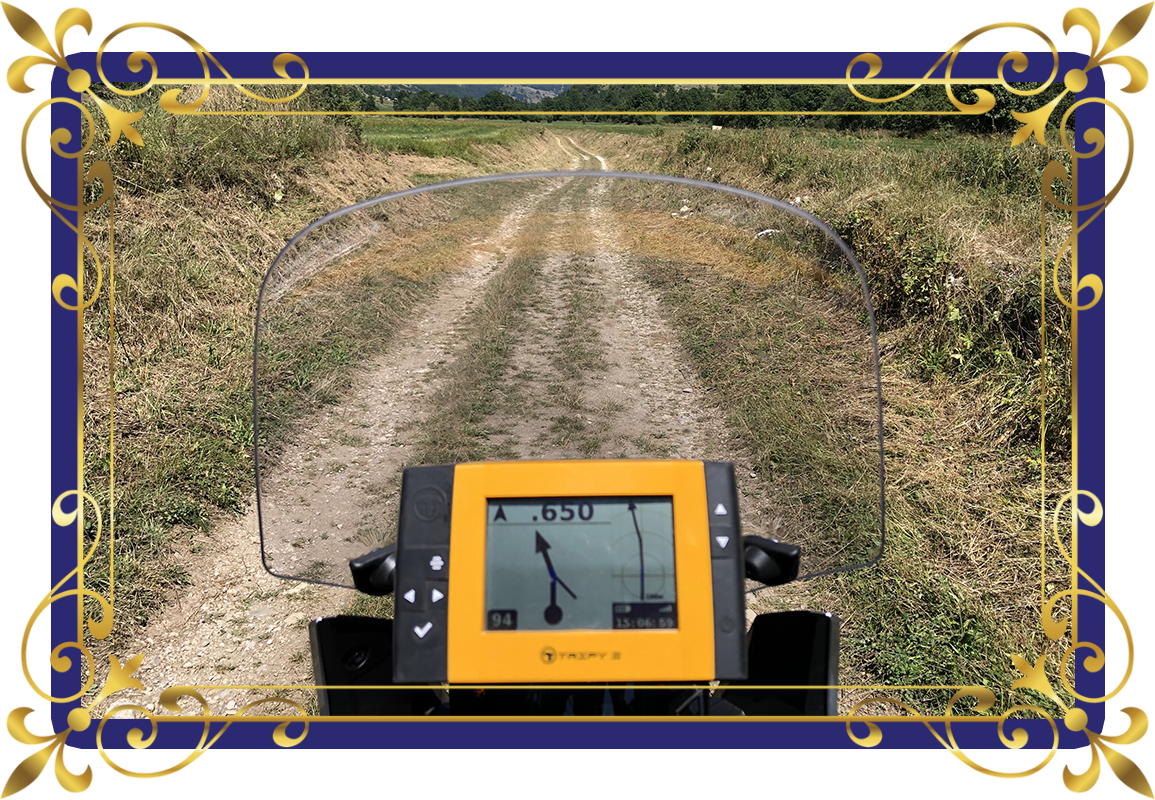 How to follow the route?
Navigation is done independently using GPS.
The Tripy GPS electronic road book reader is ideally suited to this type of trip, and is available for rental as an option upon registration.
You receive the 3 tracks one week before the big day (in standard GPX and TRB format for Tripy owners), which allows you during the event to move from one to the other as you wish, it is not necessary to there is no constraint.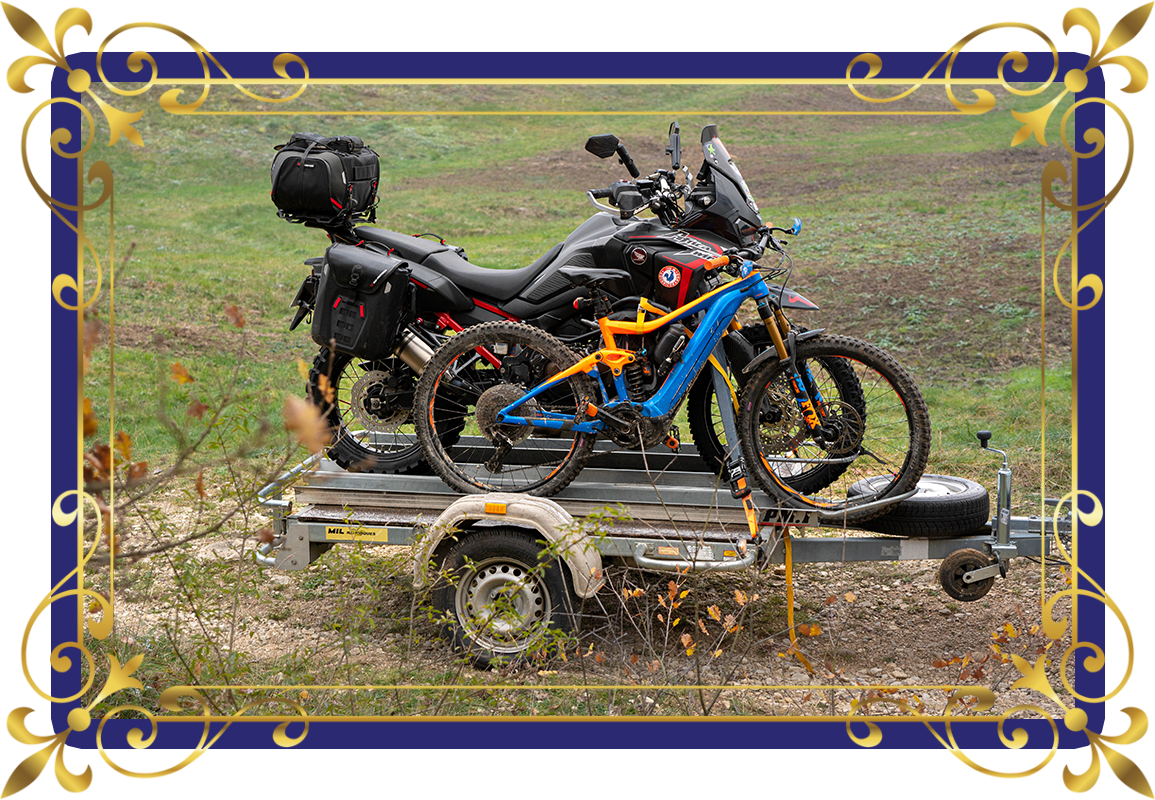 I have a motorcycle AND an E-MTB...
Do you ride a trail or maxi-trail and also practice e-MTB? => Come with the 2 vehicles and do whatever you want or the weather on site during the 3 days! This formula can also sometimes save your weekend in the event of a breakdown or small breakage on the motorcycle.





What does the route look like, and for what types of bicycles?
The Royale is a tourist ride without great technical difficulty on which everyone progresses at their own pace.
The trails called "Adventure" are mainly made up of rolling paths and small picturesque roads and are perfectly suited to GRAVEL.
The "Extreme" trails are only so in their name but can offer a few more fun passages here and there and are therefore suitable for mountain bikes and e-MTBs.
For each of the 3 days, several kilometer versions are offered, so you can personalize each day and above all improvise along the way.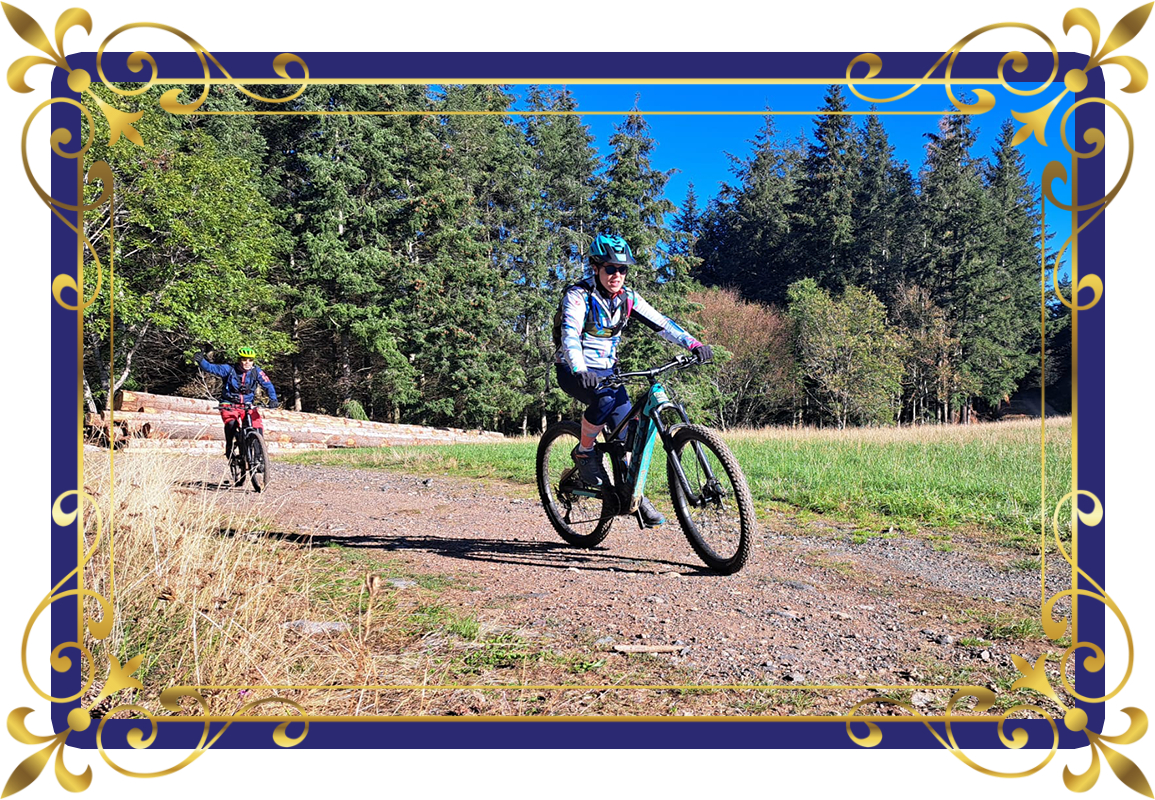 How to follow the route?
One week before the big day you receive the GPX files of all the proposed routes. You use your GPS or your favorite smartphone app independently, the route is not marked. Little known in the world of cycling, the Tripy GPS / electronic roadbook reader available for rental to motorcyclists can also do the job on a bike and can be quickly attached to the handlebars with a quick release. Although it may seem a little heavy and bulky for a bicycle, it offers great comfort and great precision when reading the roadbook.
Registering with the Royale commits you to respecting the Highway Code, the route taking roads and paths open to traffic.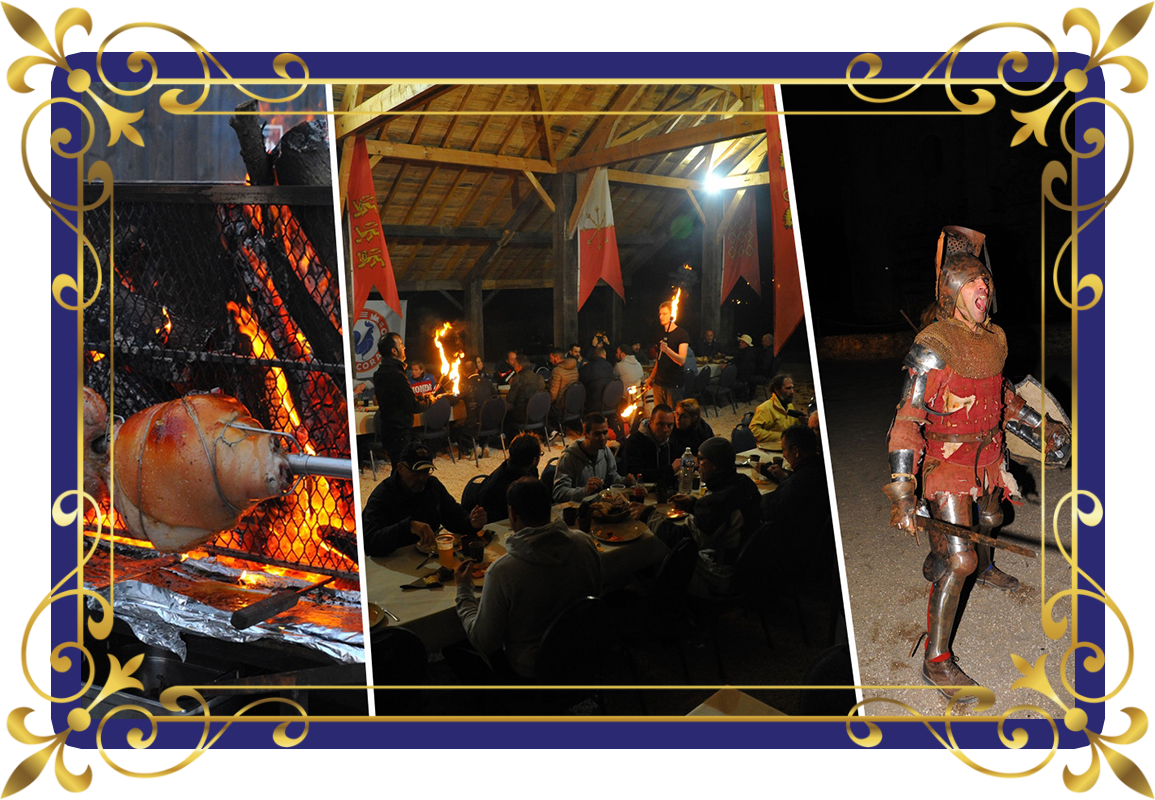 Practical aspects
Lunches are not included, everyone does as they wish and their progress on the routes. Suggestions for local catering points are included in the booklet given to you at the start of the event. At the same time, the picnic basket option is available upon registration.

It is obviously possible to recharge your small electrical devices and VTTAE batteries at the bivouac.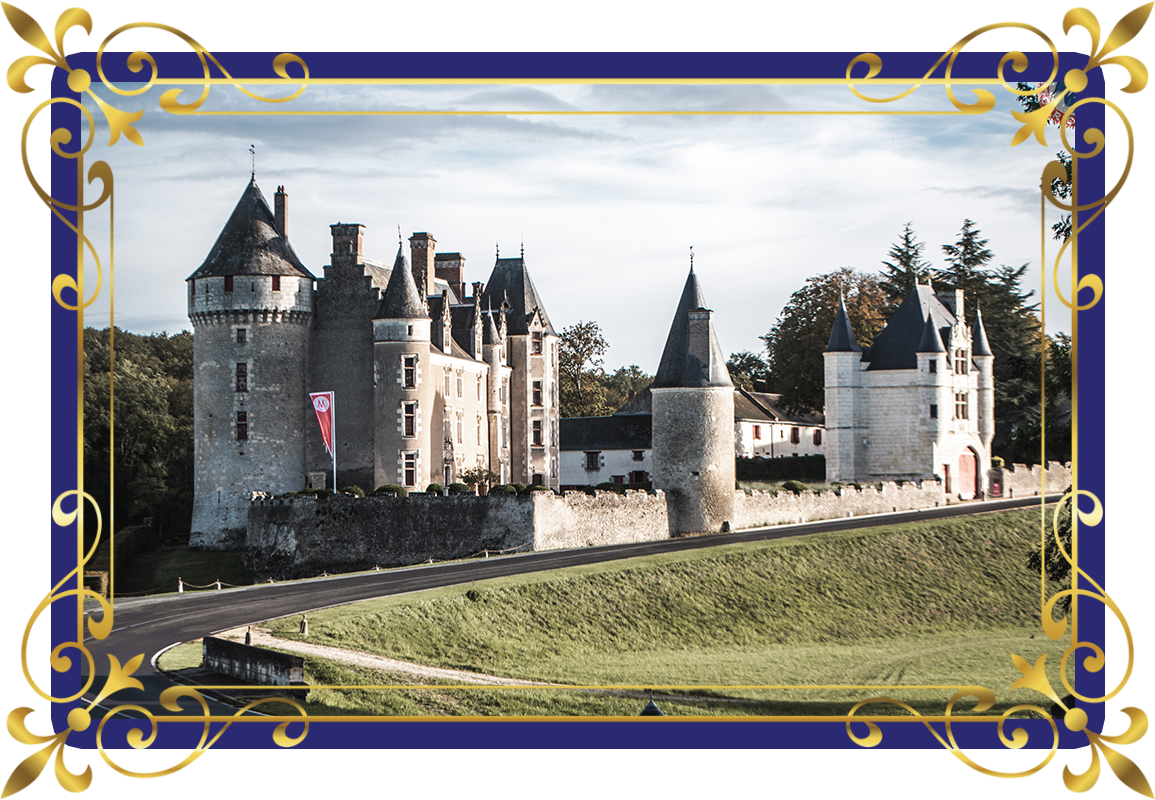 La Royale 2024 is the ideal event for families or friends, bringing together gravel or mountain bikers and motorcycle adventurers: explore the trails dedicated to each of the two worlds and meet in the evening around the brazier to replay the film. the day !
Official partners: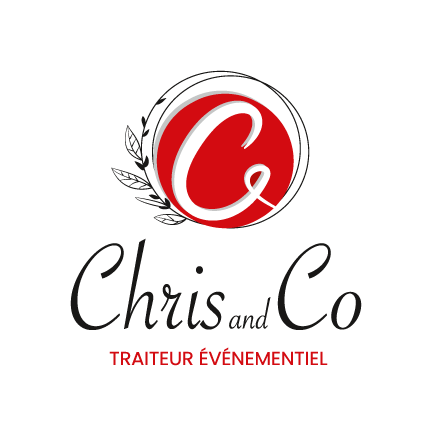 24 au 26 mai 2024
The Royale lasts 3 days,
only the 3 day package is offered.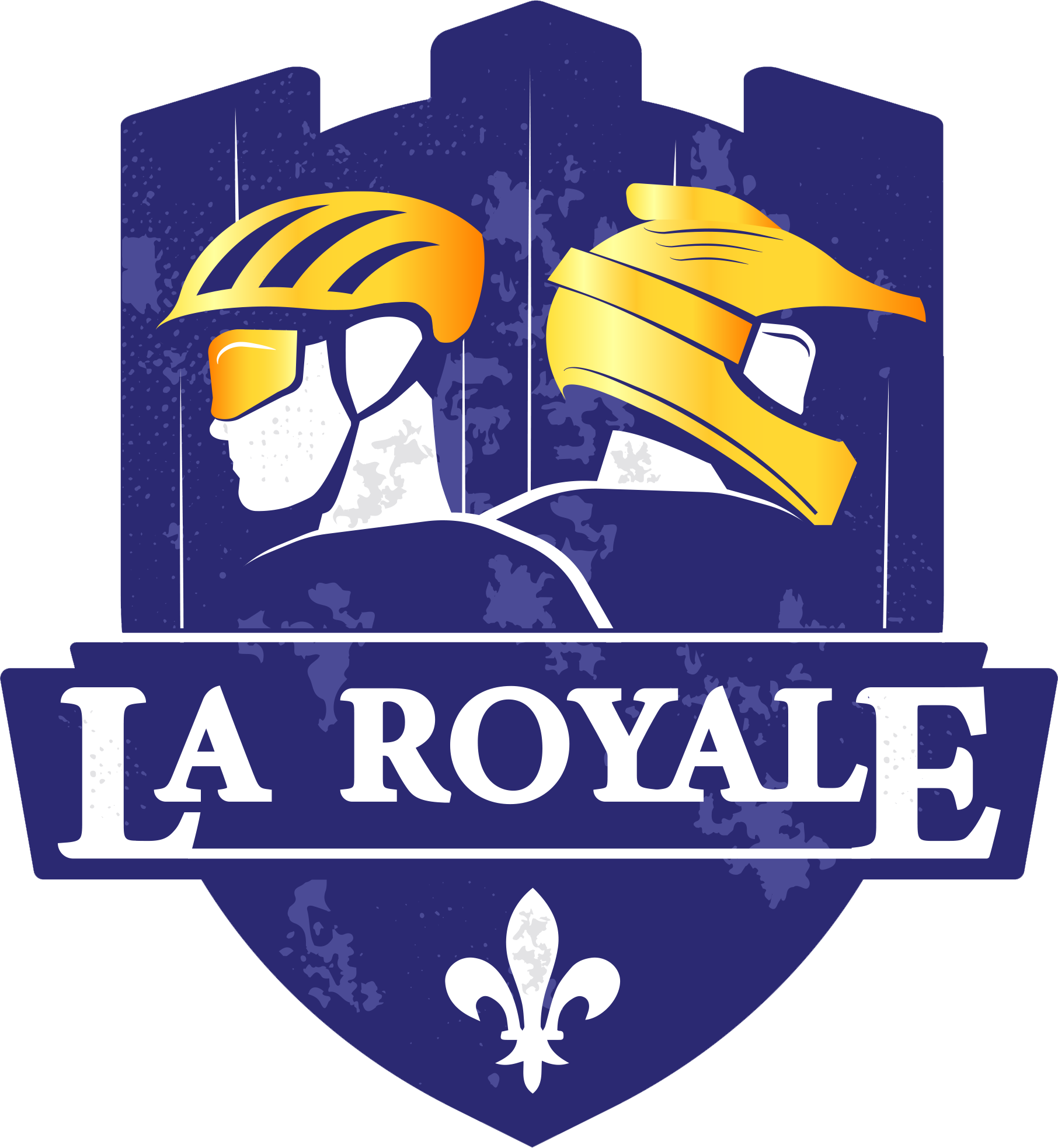 Rules / general conditions 2024 of ROYALE 
ROL Rules 2024
Registration includes:
- tracks in GPX (universal) and TRB formats (Tripy GPS owners)
- access to the bivouac site, its equipment and sanitary facilities
- access to the electric charging stand (smartphone, GPS, vae battery)
- welcome breakfast on Friday morning
- breakfasts on Saturday and Sunday
- dinners on Friday and Saturday
- the goodies
- hundreds of souvenir photos
- the welcome, the conviviality and the atmosphere!
Options available:
- Tripy II GPS rental (€110 inc. tax)
- accompanying (or passenger) package (from €135 inc. tax)
- 3 lunchtime picnic basket pack (€30 inc. tax)
- cold installation buffet on Thursday evening (€15 incl. tax)
- final dinner on Sunday evening (€20 incl. tax)
To register :
- create your account and/or connect to our site (1 person = 1 account = 1 registration)
- when registrations are open, complete the online form below then validate the different steps.
- then validate and secure your place at the event by making full payment of your commitment directly online by card, or WITHIN 10 DAYS by check or transfer.
After registration:
you will receive 3 emails (don't wait to check your "spam" if this is not the case!):
- validation of registration after receipt of payment (automatic and almost immediate for online payment ).
- a few weeks before the big day the program and the first useful information, as well as accommodation suggestions for non-campers.
- 7 days before the big day the latest useful information as well as trace files.